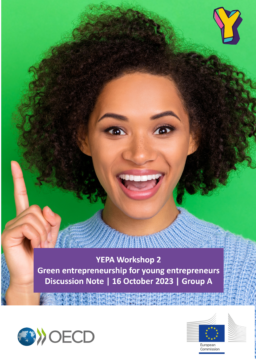 October 16, 2023
Each YEPA workshop is accompanied by a thematic discussion note which is intended to help participants prepare for the workshop.
This note explores trends in the green economy and green entrepreneurship, including young people's role in the green transition. It highlights the challenges young people face in pursuing green entrepreneurship and scaling their green start-ups. The note also describes the main policy issues and how governments are supporting young green entrepreneurs, notably in the development of green skills as well as access to financing and networks.
The note also provides discussion questions and suggestions for further reading.